Additional help is available in many subjects, including...
beginning reading
elementary subjects
essay writing
creative writing
algebra
geometry
calculus
physics
chemistry
biology
computer applications
computer programming
...and more!
We can also help you with
record keeping
course planning
writing course outlines
writing transcripts
setting up a private school
determining learning styles and preferences
We can offer tutoring or even put together a group class if there is enough interest!
Shepherd's Heart EEP
see also Frequently Asked Questions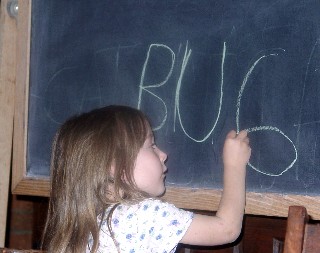 Shepherd's Heart Educational Enrichment Program is a California Private School. We file the Private School Affidavit each year and offer the option to enroll your children in our school program. We also offer our activities to non-enrolled families, so it is not necessary to enroll before attending classes or group events. However, if you want an alternative way to meet the California mandatory enrollment requirements, or are looking for more support, recordkeeping services, and flexible but inexpensive curriculum options, read on...
Shepherd's Heart is primarily a home school support program. This is usually referred to as an ISP (Independent Study Program) or PSP (Private School Satellite Program). We will give you the necessary support and materials for you to legally and successfully teach your children in your own home. No degree, credential, or previous experience is required. We provide a lending library, record keeping, assessment, tutoring, advisement, and many rotating classes and activities. We also stay networked with many other home school families and organizations in order to provide you with connection to the community and other offerings.
Our school program offers flexibility and customization to meet your family's needs. You may choose your own curriculum or use any of our thousands of wonderful books, manipulatives, videos, games, and other materials. Our paperwork is simple and straightforward and meets all state requirements for private schools without becoming burdensome and paper-driven. We offer support and assessment and many other services to help you teach your child, but if you are already comfortable with your schooling system, you may choose to limit your involvement with us and just turn in your required paperwork.
Testing is not required. Our main focus is the individual needs, abilities, interests and learning styles of each child. We believe that formalized testing tends to get in the way of the learning process and becomes the focus rather than a helpful tool. Comparison with other children is a largely over-used and over-valued method of evaluation. However, various forms of assessment are available if you desire to find your child's strengths and weaknesses.


The process of enrollment starts with an interview. This is an important process, as you and your family have the opportunity to meet us and ask any questions you may have about our program. We also go over the paperwork and show you samples of our available curriculum. If you decide to enroll, there are a few enrollment forms to fill out and we get you started on your record keeping. We also send for any previous records from prior schools, if available.
Once enrolled, you may freely use our lending library or purchase curriculum from any of innumerable sources in the community or online. Or you may choose to use an "experiential" approach and use very little, if any, published curriculum. We usually recommend a mixed approach, combining books, games, worksheets, activities and real life experiences. Each child is unique and has certain preferences and learning styles, so our library is designed to be very flexible and has materials in many categories. Also our materials are chosen to be engaging and interesting as well as meaningful.
What to teach is largely a matter of choice. We recommend at least one topic in math and language arts as well as a unit study or theme related to history or science. Electives are a large reflection of a child's personality and enjoyment of life, so we love seeing families leave a lot of time for exploration and discovery in areas of interest. For this reason we do not require a lot of paperwork or a strong emphasis on "core" subjects. Surprisingly enough, students that are given time to enjoy electives are more efficient at the core areas without needing years of boring, dry lessons and drilling.
When to teach each subject is completely a matter of choice as well. There are no requirements or expectations that learning will take place in a neatly organized schedule broken down by age and "grade level." You are free to explore at your own pace, delaying some subjects while you develop in another area, and even "skipping" some subjects altogether, if you wish (such as state capitals and memorizing all the presidents in order by year - who ever uses that?!)


It is our desire that your home school journey be an enjoyable experience, learning together without all of the formalized and ineffective "trappings" of institutionalized learning. In other words - we want you to have fun! Learning can be an enjoyable experience for the whole family. As thousands of homeschooling parents can attest, the teacher is learning right alongside the student, often recovering and (finally) enjoying some of the subjects and "facts" that we we stuffed with in our younger days and promptly forgot. To this end, we have set up our administrative end to be as helpful as possible while still meeting state requirements.
California law has only a few basic requirements for private schools and teachers. We are required to offer all of the main subject areas. We must keep attendance records. We must keep a list of teachers and their qualifications. Beyond those basic guidelines, we can set our own standards for our school, including "graduation" requirements.
Since we desire to keep families' educational experiences fun and meaningful, we do not want burdensome paperwork to get in the way. Our forms are simple and straightfoward. Several of these can be combined onto one form (as noted with a *)
Required Forms:
Enrollment forms
Course of Study* (list of subjects and topics)
attendance record*
quarterly objectives*
end of year summary or evaluation
student portfolio (work samples)
Testing is not required. Grading and grades are not required.
We do not require a traditional course of study for each grade level. Students may learn at their own pace and follow their interests and personal needs.
180 school days are required, with complete flexibility on number of hours and subjects taught. This comes to about half of a year. When you consider how much learning goes on every day it is not hard to get those school days in!
High school transcripts are offered but not required. Traditional course work is only one of the possible methods for completing high school. If you have a high school aged student, others can be discussed at the interview. Community college courses may be used for dual credit.
We are a Christian-based School. It is not required that our member families or students adhere to the same faith or teach using religious materials. However, all of our curriculum and activities are chosen with Christian principles in mind. Many of our materials are neutral, some are Christian, and some may contain concepts that are contrary to standard Christian beliefs, simply because it is important to be able to examine and discuss alternate views. Ultimately, we measure all choices by Christ and what we believe He would have us do. How you approach issues of faith in your home is up to you, as long as it does not cause conflict among our other members and guests. Christian attitudes and behaviors are modeled and expected at our activities, including the concept of respect for other people's faiths.
If our approach sounds interesting to you, please contact us to get more information or set up an interview.