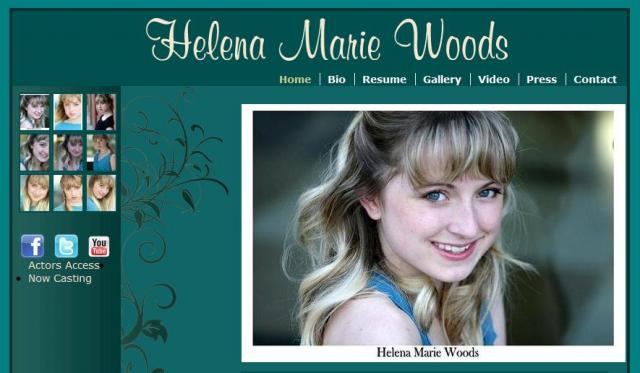 Helena came to us with a desire to have a quick and inexpensive website that she could manage herself. Unlike many clients, she had a solid vision for what she wanted and working together to come up with a perfect custom design was a lot of fun. We looked at a lot of color possibilities and design elements. Working up this site was a lot like decorating a home.
We knew there were certain critical elements that were needed, but we had to decide just how they should be placed, and to work in artistic touches that would enhance and not distract from the site's main purpose: to support and promote Helena as an actress.
Helena needed to be the main focus without being overly flashy. Having a single photo and a few highlights on the front page gives newcomers a quick snapshot of Helena, and those interested in finding out more can follow the links and tabs to see more shows, reviews, videos, a resume and contact information.
This site is entirely custom, yet was quick and easy to set up. Best of all, Helena now has complete control over most of the content, and can upload and change data at will, simply by logging into her account and adding photos and text and even video directly online. No special software is required and it is all open source code!