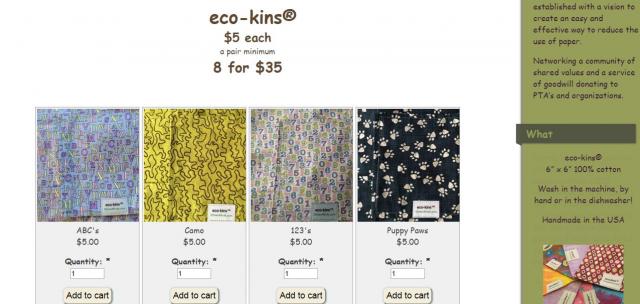 This customer came to us after creating a super basic site with free web software. She wanted everything to be more accessible to her customers, with full control over ordering, and she wanted a more professional look.
Since there was a lot of text content that could overwhelm the viewer, we put in a fading slideshow that rotates through her product information, along with user-managed controls to change the slides.
We provided her with views of her content in many different colors and arrangements with the click of a button. She was able to see how the content would look with both dark and light backgrounds, left, right or double sidebars, and various types of headers. Her desire was to keep it simple and clean and she also wanted some custom photos and a more personal page to share about her company.
A few tweaks of arrangement and color got her up and running and she now has full control over her product line and ordering.